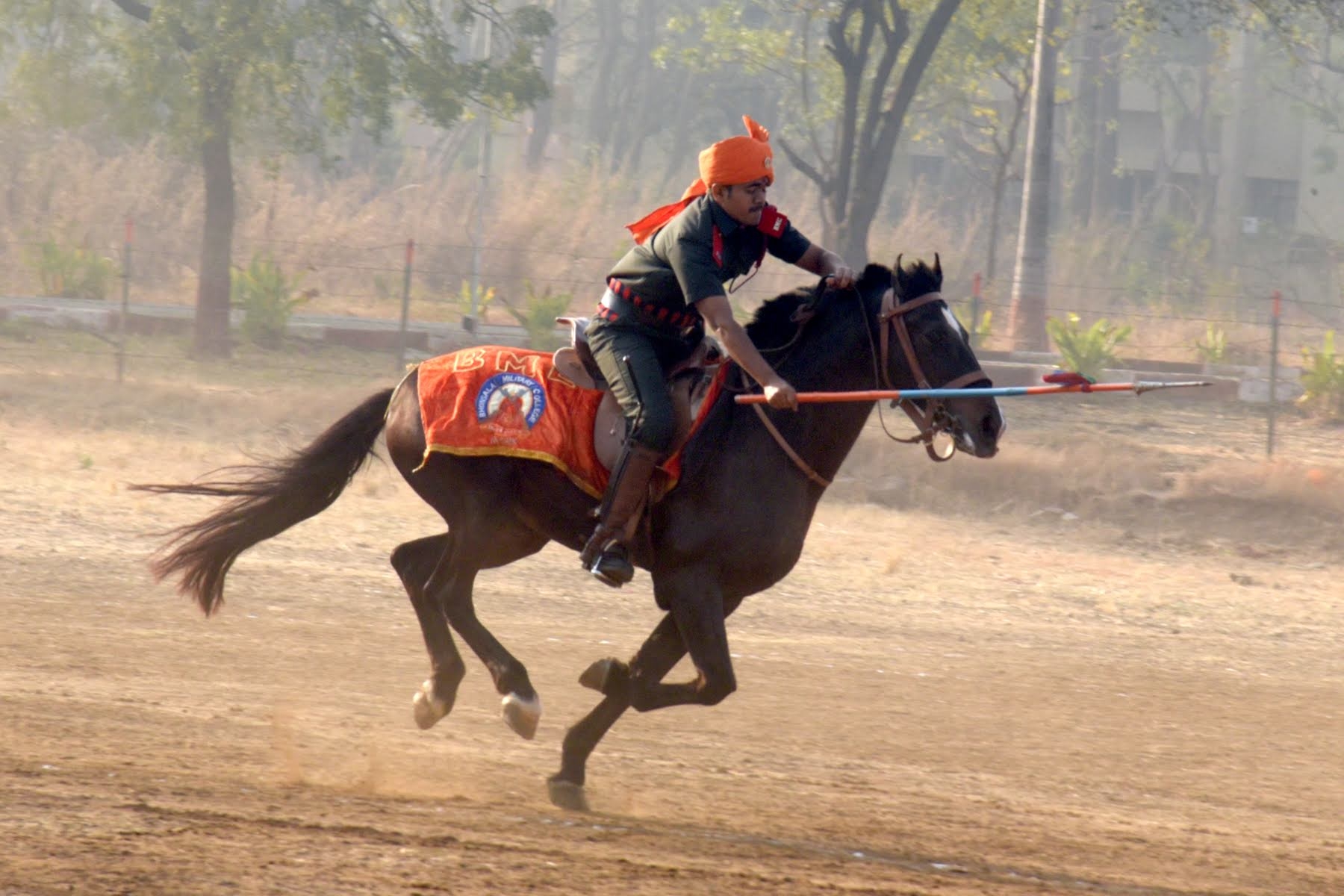 MILITARY TRAINING
The hallmark of Bhonsala Military College is its Military Training component. The College has one division under the non-grant category which caters to students who intend to join the Armed Forces as officers through the National Defence Academy (NDA) or the Indian Military Academy (IMA). To this end the College imparts specialized coaching for the NDA and CDS examinations.
Students who are aspirants for the Armed Forces are required to stay as boarders in the college hostel. The training schedule for these students is different from the day scholars of the College. It includes primarily academic classes, NDA / CDSE coaching classes and Military Training. Other than these, guest lectures, visits to various military installations and adventure activities are organized for the students.
Military Training is aimed at molding the personality of the child by generating in them a sense of discipline, character, and physical and mental robustness. The curriculum involves Drill, Physical Training, Weapon Training, Yoga, Self Defense, Swimming and Horse Riding. The infrastructure for this training includes Obstacle Training facilities, Swimming Pool, Air Guns and Stables with trained Horses.
During major events such as Annual Day, a Ceremonial Parade is organized along with various demonstrations showcasing the skills acquired by the boarders during their stay in the College. Important dignitaries and parents are invited for such events.
To enable students to take on leadership roles hierarchal rank appointments are given to deserving students who then are made responsible in looking after the discipline and various activities of the boarders. These appointments command the Ceremonial Parade.